Evan performs solo at private events, senior centers, art exhibitons, etc. Taking advantage of the magic of sheet music, Evan's repertoire is nearly 2000 songs that include rock, blues, jazz, country, bluegrass, folk, reggae, pop and show-tunes. This allows Evan to play different sets even on a monthly basis where he volunteers for Carelink, a disabled seniors day-care program. He's happy to accommodate requests and to play thematic sets. "You say it's your birthday!"--no problem. St. Valentines', St. Patrick's, Christmas (Elvis style) and Independence Day and points beyond. He's a reasonable chap and doesn't charge that much. Give him a shout to book him for your event.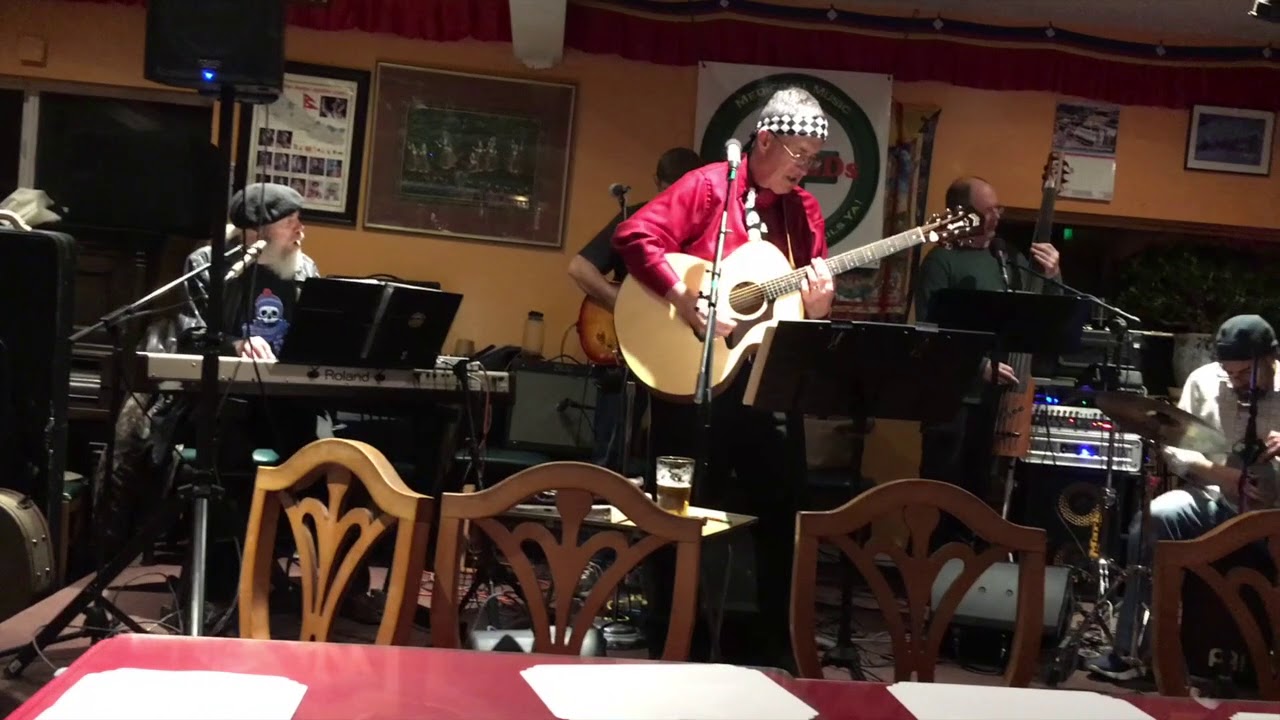 Evan fronts the CBDs, a classic rock band playing deep cuts of the Great American Hippie songbook.
Visit their website!